On November 1st, 2013 Google AdWords platform stopped support of Offers Extensions. The Offers Extension allowed advertisers to showcase in-store coupons, deals, and discounts.
Starting on November 1, 2013, we will no longer support offer extensions in AdWords. On that date, offer extensions will stop showing in your ads and offer extensions reporting will stop showing in your account. No action is required.
Google recommends that advertisers immediately download their offer extension reports to keep on record.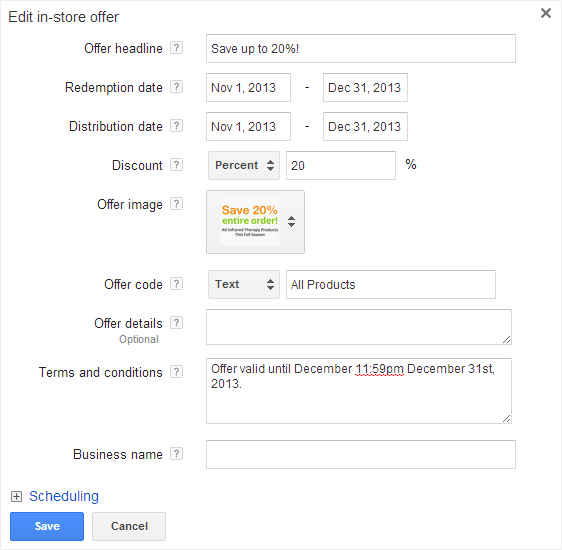 Additionally, Google recommends using sitelinks to promote offers via landing pages or to take advantage of the Google Offers for Business program to promote future deals.