At Google's Search On event, they shared how innovations in AI are more efficiently empowering people to tackle complex tasks. What does that mean and why should you care? Well, as a general Google search user, it's going to be even easier to find the information you need. As someone that's trying to get into the top of people's search results, it's important to understand how search is changing.
What's a complex task?
Typically when someone searches for something easy, like "what's the weather tomorrow" that query is answered fairly easily and is considered a simple task. One way to think about the difference between a simple task and a complex task is whether the user knows what they are looking for or not. The less clear the users search intent, the more complex the tasks. According to Google's internal data, it takes people eight searches on average to complete complex tasks.1
What will the latest changes to Google Search mean for advertisers?
In a nutshell, better answers for complex tasks. Let's say you're out for a bike ride when your gears stop working. You can see the problem with your bike, but you don't have the words to describe the issue. What do you do?
With Google Lens, you'll be able to point your camera towards the gears and ask "how do I fix this?". Google will be able to identify the problem — in this case with the rear derailleur — and connect you to helpful information across the web to fix it, like a YouTube video.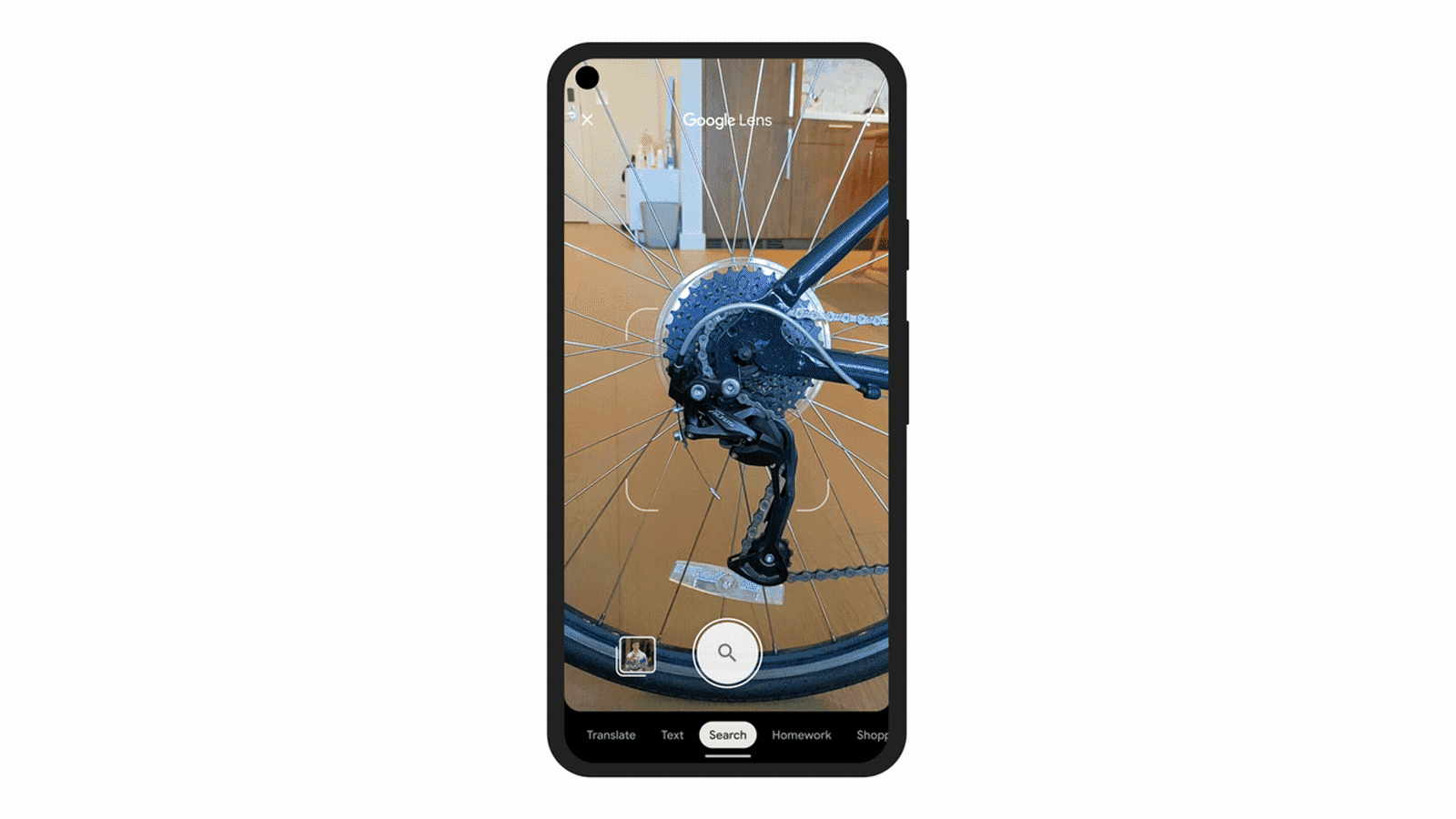 Forward-looking advertisers are adopting automation across every aspect of their Search advertising campaigns.
Build creative, then optimize for performance. This is how marketers typically work to find their customers which is prone to manual processes and based on gut feeling.
Google's argument is that these traditional workflows won't keep pace for most advertisers given the new ways people are searching.
Businesses will need to adopt an agile approach to be ready and ensure they show up across these new search features. For example, Google recently added the ability to pinpoint key moments in videos directly from search results so that users can jump straight to the content that's relevant to them.
What does this mean for you as a B2B SaaS marketer?
As updates and innovations in Google Search continue to create new ways for people to access information and connect, how is the time for B2B SaaS marketers to get ready for what's next and explore how adopting automation can help build long-term resilience and growth.